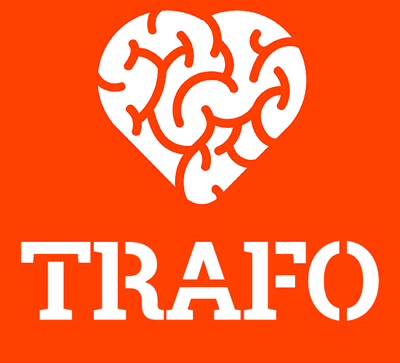 Technologies rapidly change the way people access news and communicate. They transform both media and public. Trafo wishes to understand these phenomena and to tab on the opportunities to contribute to independent quality media and a well informed public. Trafo collaborates with and invests in companies with a focus on media tech and content tech striving for independence and quality.
The Trafo group is invested in Civey, Delphai,  Opinary, Rums, WhereBy.us as well as Table.Media and its first professional briefing China.Table.
Trafo was founded 2017 by Sebastian Turner and is managed by Nina Schoenian and Jochen Beutgen.
Technologien verändern, wie Menschen sich informieren und verständigen. Sie transformieren damit Medien und Öffentlichkeit. Trafo will diese Entwicklungen verstehen und die damit verbundenen Chancen wahrnehmen und so beitragen zu unabhängigen Qualitätsmedien und einer gut informierten Öffentlichkeit. Trafo kooperiert mit und beteiligt sich an Media Tech und Content Tech Unternehmen, die sich diesen Zielen verpflichtet fühlen.
Die Trafo Gruppe ist beteiligt an Civey, Delphai, Opinary, Rums, WhereBy.us sowie Table.Media und deren ersten Professional Briefing China.Table.
Trafo wurde 2017 von Sebastian Turner gegründet und wird von Nina Schoenian  und  Jochen Beutgen geführt.